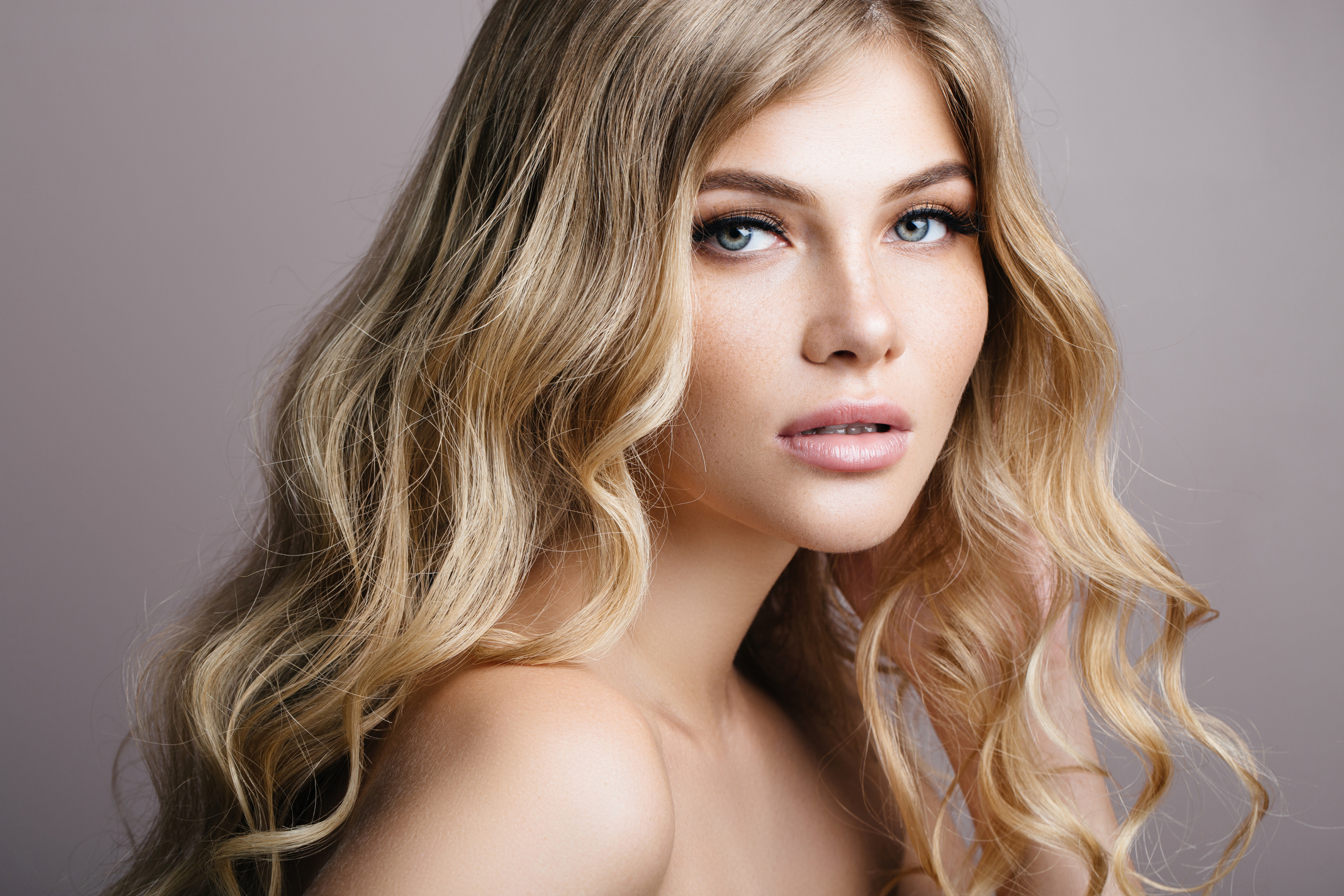 Facelift vs Non-Surgical Options: Which Facial Rejuvenation is Right For You?
There are few treatments out there that can hold a candle to the incredible results of a surgical facelift. Facelift procedures are able to elicit outstanding results in a short amount of time, addressing conditions such as skin sagging, deep folds, jowls, and submental fat (double chins).
Unfortunately, facelift procedures are typically only recommended for patients who have moderate to severe skin laxity. On top of that, they may cost a bit more than the patient was hoping to pay.
Fortunately, there are various alternative options available for patients who don't meet these conditions. These treatments are minimally invasive and are great at tightening the skin.
What is a facelift?
A facelift, also referred to as a rhytidectomy, is a surgical treatment that's designed to achieve a full revitalization of the face. It can treat a wide array of conditions related to aging, such as sagging skin on the cheeks and jawline. A facelift procedure involves lifting the skin from both sides of the face, allowing for excess skin to be removed while deeper tissue layers are modified. Patients who undergo this procedure end up looking several years younger than when they walked in.

Non-surgical options
Facelift procedures may not be the right choice for everyone. As such, there are various non-surgical treatments available that serve as possible alternatives. Patients will ultimately need to consult with a certified physician in order to determine which treatment is right for them.

Chemical peels
A chemical peel is a procedure that involves applying a chemical solution to the skin and removing the top layers. This ultimately reveals fresh skin that is smoother and more aesthetically pleasing. Depending on the intensity of the peel, patients may need to undergo multiple treatments before they see results.
Chemical peels can address wrinkles, skin discoloration, and scarring on the face. They can be performed on their own or together with another treatment. Patients who choose to undergo a 'deeper' chemical peel will experience more dramatic results (with a longer recovery period).

PDO Thread Lift
PDO thread lift procedures involve specially-formulated Polydioxanone (PDO) threads, a biocompatible substance. These treatments are designed to combat skin sagging, wrinkles, and other signs of aging that develop in the face. The process involves using a thin, tubular needle to insert these threads into the skin at a deep level. Once they are in place, the threads are lifted to achieve the desired effect. Beyond the lifting effect, PDO Thread Lifts also benefit patients by stimulating collagen production.
Platelet-Rich Plasma has exploded in popularity in recent years. It is a process that involves taking a sample of the patient's blood and processing it in a centrifuge, resulting in a proliferation of platelets for an increased platelet count. This sample (platelet-rich plasma) is then injected into the areas of concern, such as the face, for rejuvenation and healing effects.

Hydrafacial
HydraFacial is a special form of microdermabrasion. What makes it different from traditional microdermabrasion, however, is that it doesn't utilize micro-crystals to exfoliate the skin. Instead, HydraFacial treatments employ a spiral tip that causes a vortex effect, removing impurities from the skin while keeping it hydrated. The results of the treatment show up immediately and there is no downtime.

Microneedling
Microneedling devices, such as the handheld SkinPen, are designed to reduce wrinkles, hyperpigmentation, acne, and surgical scars while improving skin tone and texture. The SkinPen device works by producing micro-injuries in the skin, triggering new collagen production while addressing skin imperfections.
These devices were designed with precision in mind, ensuring that the results are carefully crafted and fine-tuned to the patient's desires. The SkinPen tool is a great option for patients who want to address issues in both the face and the neck.
What is the takeaway?
Ultimately, every patient will benefit from different treatments depending on the issues they are dealing with. Those with more progressive signs of aging may need to undergo a facelift in order to achieve their desired results. Patients who are earlier on in the aging process, however, can benefit greatly from less invasive procedures such as chemical peels, microneedling, and PRP. It is vital that patients refer to a certified practitioner before making any decisions on treatment. Only after undergoing a consultation can patients make an educated choice on their treatment plan.